Bookstore Douglassville, PA : Starr Books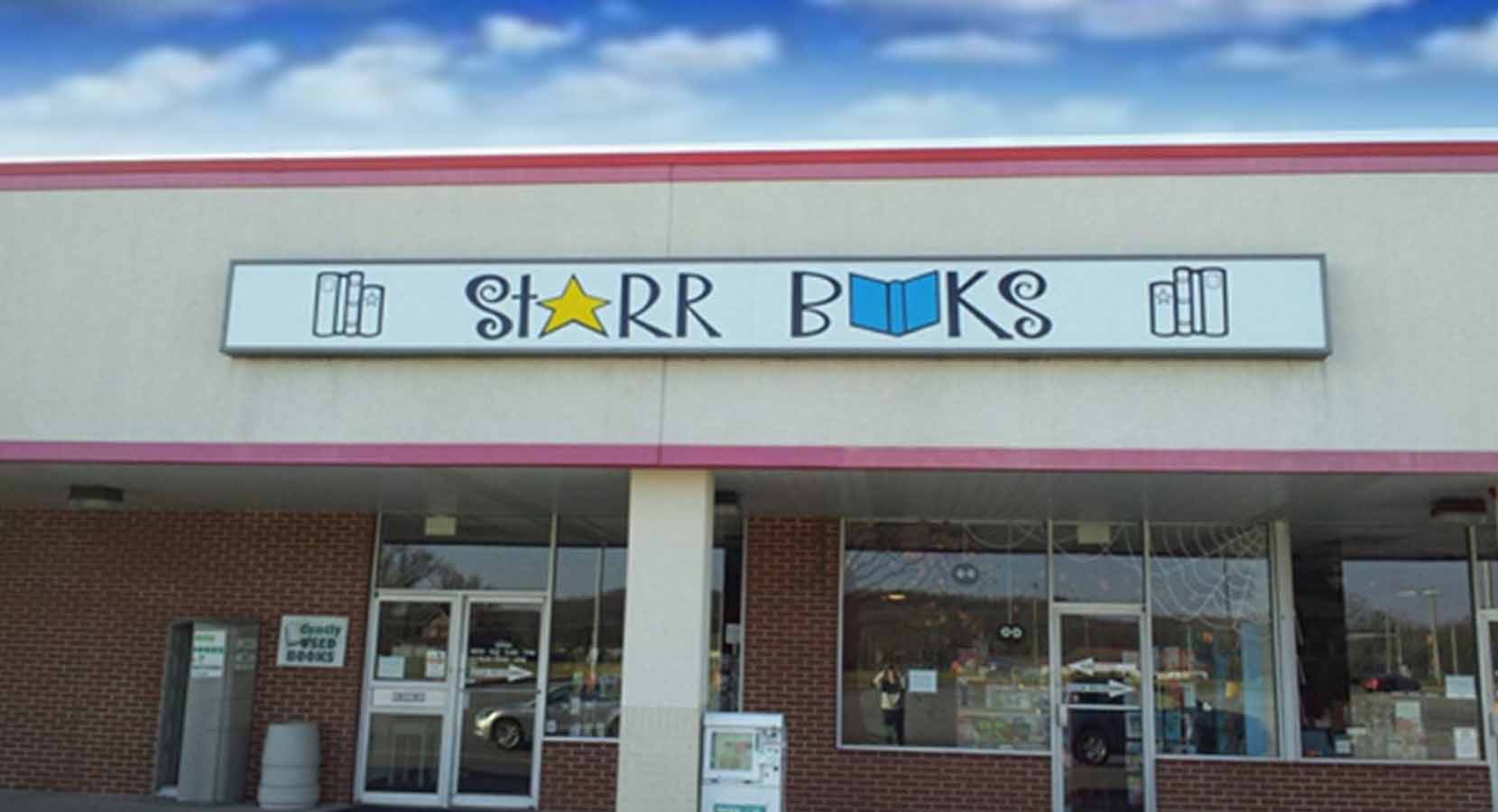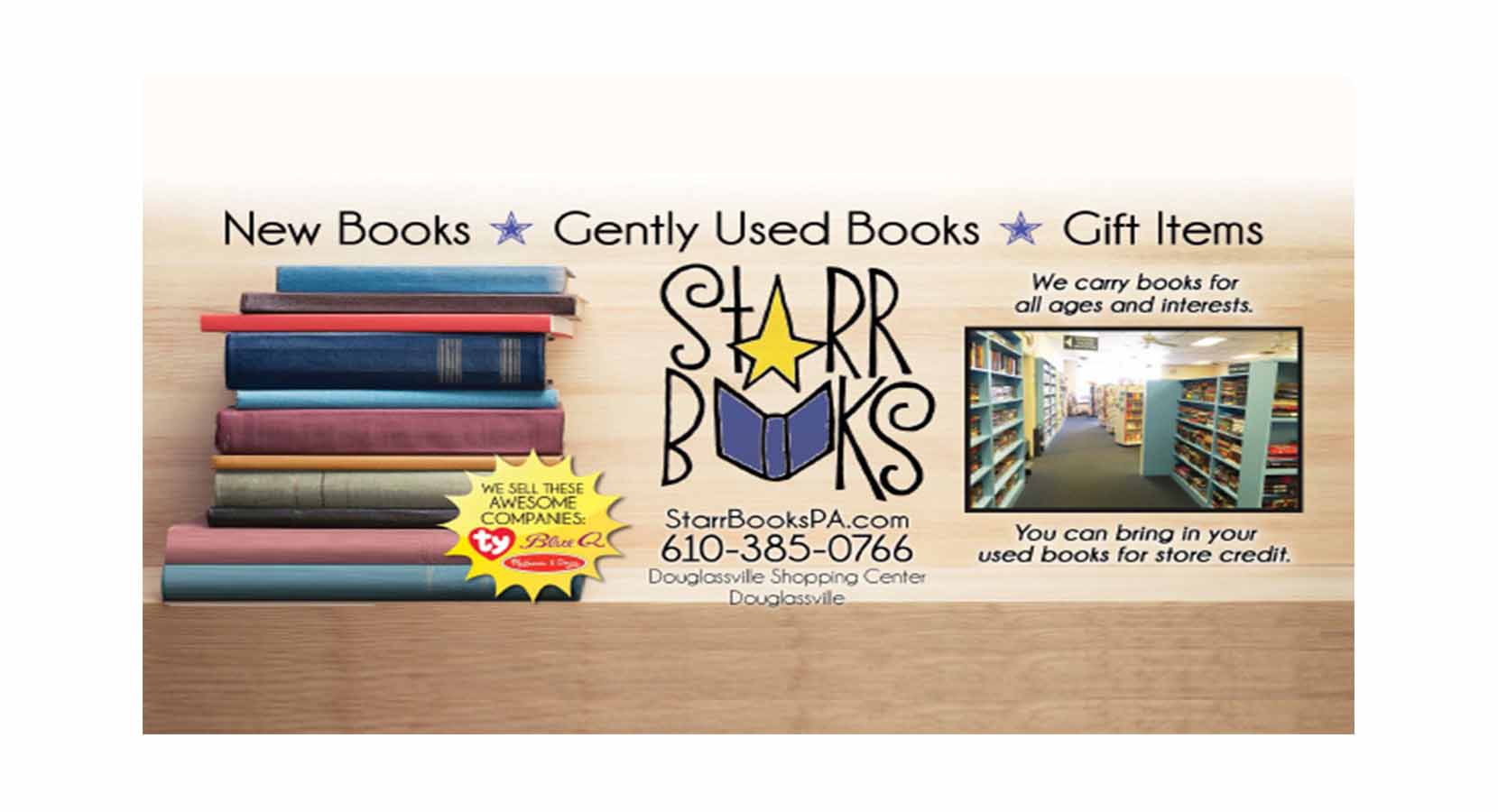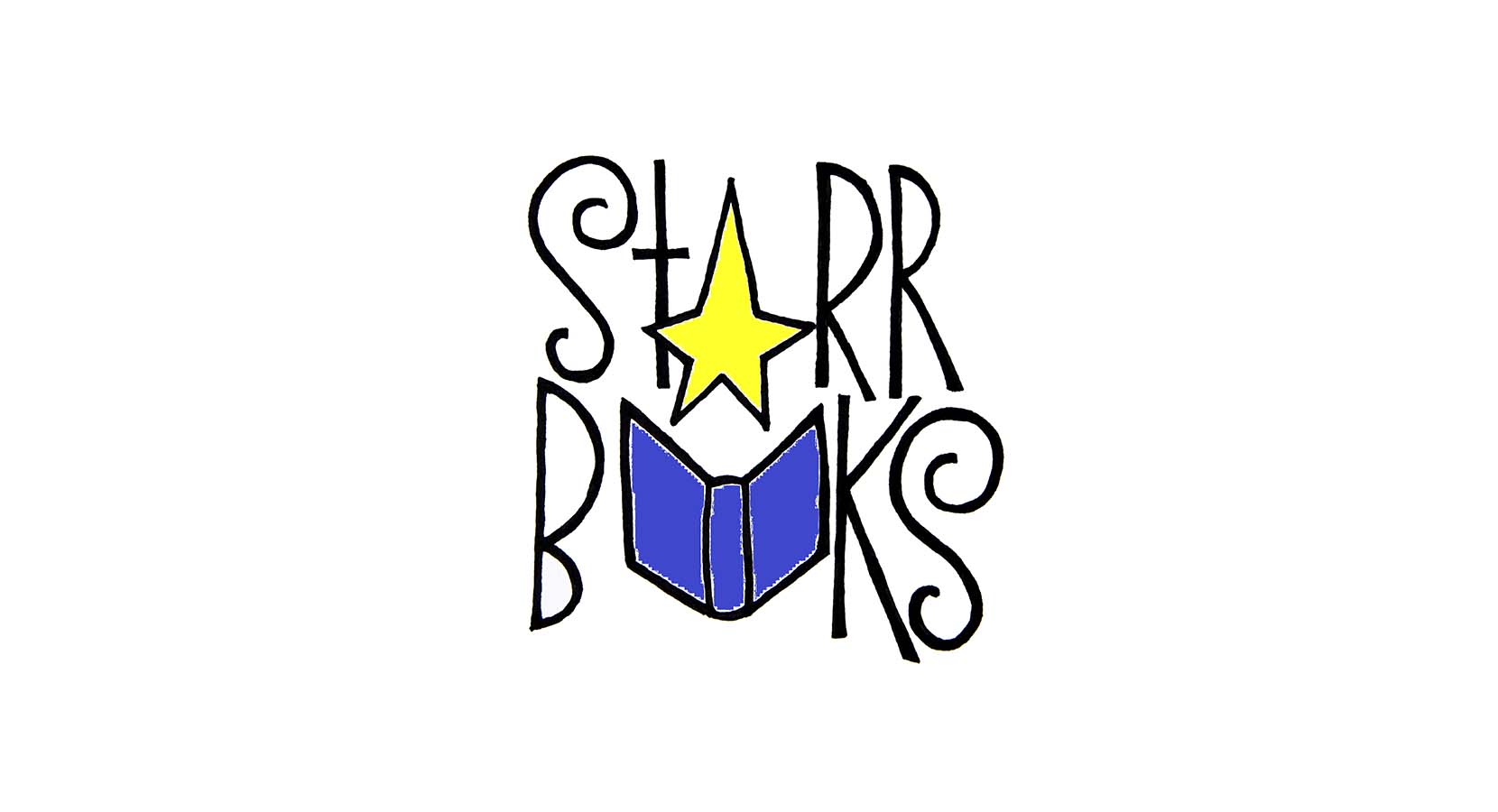 19 Douglassville Shopping Center

, Douglassville,

Pennsylvania

19518
Starr Books a gently used bookstore in Douglassville, in eastern Berks County, about 6 miles east of the Exeter area of Reading (really Exeter Township), or 11 miles east of the Mount Penn area of Reading, or 13 miles east of the Shillington area of Reading and about 5 miles west of Highway 100 and Pottstown and the Coventry Mall in North Coventry. The Douglassville Shopping Center has plenty of off-street parking, and being right on Highway 422 makes it easy to get to our bookstore from just about anywhere in Berks County, Montgomery County or Chester County.
Starr Books is an easy drive for anyone coming from nearby Berks County or Montgomery County, Pennsylvania towns like Amity Township, Birdsboro, Exeter, Exeter Township, Pottstown, Stowe, Mount Penn, Reading, Kenhorst, Shillington, Wyomissing, West Reading, Gilbertsville, Boyertown, North Coventry, Lower Pottsgrove, Upper Pottsgrove, Royersford, Sanatoga, Spring City, Limerick, Earlville, Greshville, St. Lawrence, Blandon, Yellow House, Jacksonwald and Oley.
Starr Books - Douglassville, PA has over 100,000 hardcover and paperback books for adults, children and teens, all gently used, and over 5,000 square feet of books on display.
We ship books to customers all over the USA.
For more information, please contact us at 610-385-0766 or fill out the form below and you will be contacted shortly.
Monday 09:00 AM - 07:00 PM
Tuesday 09:00 AM - 07:00 PM
Wednesday 09:00 AM - 07:00 PM
Thursday 09:00 AM - 07:00 PM
Friday 09:00 AM - 07:00 PM
Saturday 09:00 AM - 07:00 PM
Sunday 10:00 AM - 04:00 PM
Send a Message: